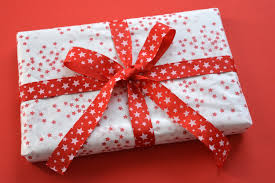 Maria Arpa
This week

Plus…

Maria's Midweek Mindfulness

and

The Wednesday Whisper 

Finding the gifts
As the roads begin to clog up with traffic, the shops open and all sorts of bans are slowly being lifted, for those of us the were not on the front line, it's a good time to reflect on the gifts we gave ourselves in lock down and ask whether these gifts can become part of life going forward. I'm talking about personal gifts that contribute to our well being.
So I'm offering a timely reminder to take a moment to ask yourself what parts of your life you can redesign? What small adjustments might make a big difference? I'm asking you to consider slowing down your thought process so the eagerness of resuming activities doesn't blot out the small precious acts of self love.
Maria's Midweek Mindfulness
I've enjoyed remembering to take a moment several times a day to feel into my body and get grounded. I've given myself the gift of slower mornings by starting my day at a time when I do not need to use an alarm clock. Oh and like many women, I think wearing a bra is history, though let's see what vanity says as meetings resume.
The Wednesday Whisper
How about choosing three new habits or treats to carry on into the future? How long will it last?
Does this blog have any resonance for you?
Would you be willing to share this blog and repost it?