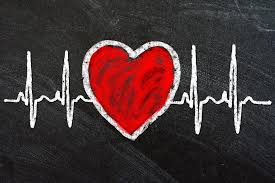 Maria Arpa
This week
Empathy in Action – exercising the heart
Plus…
Maria's Midweek Mindfulness 
and
The Wednesday Whisper
Join me for a special webinar
If we have learned anything in 2020 it's how vital it is to welcome and monitor our emotions moment by moment as we adapt to a new living experience impacted by Covid-19.
During these restrictions we may find ourselves forced to sit longer with uncomfortable emotions.
Taking to our virtual worlds, it becomes more difficult to address conflict at work over a video call or deal with family issues when you are not present with your family in the way that you are used to. This is where empathy comes in….
We're inviting you to our webinar 'EMPATHY IN ACTION – EXERCISING THE HEART' on November 4th where Maria Arpa, MBE, Founder of the Centre for Peaceful Solutions will walk through a live demonstration in dealing with our inner and outer landscape when it comes to conflicts in our life.
This is an interactive session with a live audience member so we will shout out for a volunteer!
There will be a short introduction to the charity's work in conflict resolution and information on the Dialogue Road Map followed by a live demonstration and a Q&A session.
Maria's Midweek Mindfulness
While at first I was resisting Covid Restrictions, I am now at peace with the opportunity for mindfulness. Instead of experiencing frustration at having to remember my mask, I am using it as a reminder to get present, slow down a little and remember all the other people out there. And, in a world where some people go online to vent in some of the most hostile and cruellest ways, I am also seeing the mask as a symbol of the possibility of going within and not spilling out over others.
The Wednesday Whisper
What moments of Mindfulness can you give to yourself? How can you use this time to get present, slow down and consider yourself in the context of others?
Could you be one of our DRM Facilitators?
Our one year Dialogue Road Map Training 2021 is open for applications