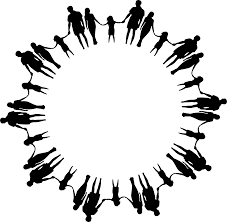 Maria Arpa
This week

Is your conflict resolution policy fit for purpose?

Plus…

Maria's Midweek Mindfulness 

and

The Wednesday Whisper

Do you even have one?

In the last couple of years I have been called to work with many groups usually operating within some kind of framework such as a business, non-profit or spiritual community. One thing that I come across time and time again is a lack of policy and procedure for resolving day to day conflict and disagreements. It's amazing how we all know that wherever people gather there will be disagreement, tensions and pressure cooker moments yet leaders rarely set out safe, healthy containers that are supported with skilled and experienced practitioners. The idea that top down rules and enforcement can resolve conflict does not serve. Enforcement can manage the disruption caused by conflict but it doesn't resolve it in people's hearts, where it really matters. I encounter this in schools, prisons, families, workplaces, communities, neighbourhoods and clubs over and over again.

Maria's Mindfulness Moment

I've been noticing how unresolved conflicts between founders, leaders, elders, parents or other perceived wisdom holders have a dramatic impact on the community they seek to serve. The ripple effects show up all over a community and yet rarely do the leaders put two and two together. I've been facilitating leader dialogues in several settings to heal fractures and the effects on the communities they serve have been noticeable.

The Wednesday Whisper

Are there fractures in your communities that could do with professional help to heal?
Would you like to train as a DRM Facilitator? Would you like to join our team? Can you invest in your own future?
As more people are searching for the type of service we offer, we are putting together a team of professional practitioners who can be part of a trusted network. If this sounds like something you could see yourself doing, get in touch.
We want to create a small network of practitioners who are consciously aware of themselves and others and have the capacity to balance that with sound, professional business skills.