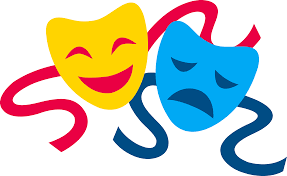 Maria Arpa
This week

Plus…

Maria's Midweek Mindfulness

and

The Wednesday Whisper

Comedy Circuit wiped out
This week I have been thinking about stand up comedy. Covid 19 restrictions have wiped out a whole industry of small comedy clubs, rooms above pubs and other venues where a line up of comedians create laughter and satire for the nation.
There's no punchline or clever joke about this. I'm sincere in putting forward a small voice for us to think about all those comedians who are not on TV or in films but who earn a living on the circuit and, God knows, it's a hard enough way to make a living that requires creativity, courage and calling.
And while many are adapting to going online, it really isn't the same as gigging 6 nights a week.
This video clip from Steve Coogan inspired me to give this topic space on my blog along with the idea that it's good practice to hold others in our hearts.
Maria's Midweek Mindfulness
Live comedy is one of life's great gifts. I want to pay homage to every comedian who has ever made me laugh.
The Wednesday Whisper
However Covid 19 restrictions have affected you, who can you remember that has also been affected and how could you be of service?
Does this blog have any resonance for you?
Would you be willing to share this blog and repost it?