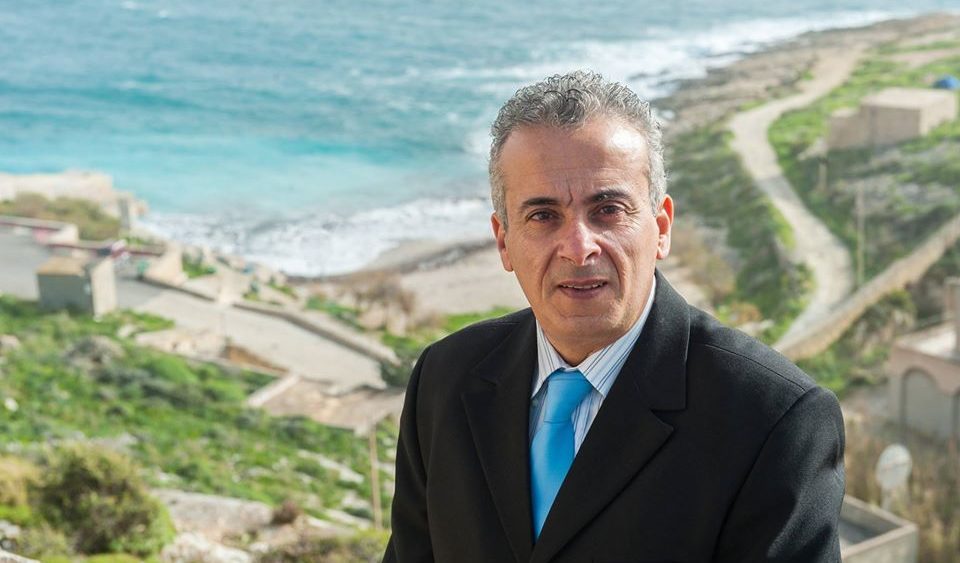 Maria Arpa
This week
Proud to be this man's friend
Plus…
Maria's Midweek Mindfulness 
and
The Wednesday Whisper
Setting an example for us all
This is an introduction to a man I have known for around 20 years who has actively and tirelessly campaigned for his local environment.
I was introduced to Paul in Gozo when I needed a carpenter. Paul and his wife were kind, generous people who welcomed me into their home. As I got to know the family I discovered that aside from bring a Master Carpenter, Paul was fending off a plan to turn his local bay, Hondoq Ir-Rummien (pronounced on-doc-ir-room-in), an area of outstanding natural beauty, into a multi-million euro yacht marina and resort.
Now imagine the kind of money and power behind such a scheme. Could one man, a humble carpenter, really make an impact?  And this where it becomes remarkable.
Paul, supported by his family took it on and has spent the last 20 years defending his village, Qala (pronounced aah-la). In this struggle, which has included threats and offers of bribes all of which he has resisted, he became a local councillor and for the last two terms elected Mayor of Qala. Against all the odds the planning permission has been refused.
Now, in an attempt to come through the back door, developers are seeking planning permits to take ruined buildings in the area and develop the sites. This has the potential to set precedents bit by bit. And this is the latest turn of events that Paul is facing where a small shack has been given permission for development into a villa with swimming pool. And guess what? he is as tireless today as he was 20 years ago.
His story is not dissimilar to that of Erin Brockovitch.
It's a story worth telling. Is anyone out there connected to anyone interested in telling this story?
It's an honour to be his friend. He's on Facebook. Most of his posts are both in English and Maltese. Friend him and support his work. It might be local but it inspires all of us.
Maria's Midweek Mindfulness
In an age where many people are speaking up, this man has been  setting the example – turning words into tangible actions.
The Wednesday Whisper
In what way are you turning words into actions?
Our one year training is going ahead. We have 7 confirmed participants and only 2 places left. So if you are one of the people still thinking about it, get in touch immediately.
If you like this blog and what we do at the Centre for Peaceful Solutions, please share it with anyone you think might be interested.
Take a look at the website www.centreforpeacefulsolutions.org and get in touch if you want to hear more.