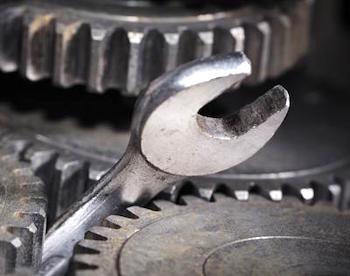 Maria Arpa
This week
Sticking a spanner in the works…
Plus…
Maria's Midweek Mindfulness 
and
The Wednesday Whisper
…without driving a dagger into someone's heart
This last week I have involved in some discussion and facilitation work regarding social change. And something became very clear about how we communicate. The question in the title of this blog is how we can stick a spanner in the works when we see injustice or power over, without creating an enemy or entering an adversarial process. Because once we have taken an adversarial position to someone, we are, in fact, attempting to exert the same 'power over' model as a response to 'power over', or, at least that is how they will receive it.
What we are really wanting is change. And change has a process like the seasons, the ground has to be ready to receive the seed and the harvesting can't happen until the seed has been nurtured to grow and produce its fruits. Enemies find it very hard to co-create.
Maria's Midweek Mindfulness
I have been pondering the many opportunities out there and considering whether to plant new seeds. Talking to like minded people on the subject of social change is widening my horizon.
The Wednesday Whisper
What is unjust for you? How do you work with it?
Could you be one of our DRM Facilitators?
Our one year Dialogue Road Map Training 2021 is open for applications