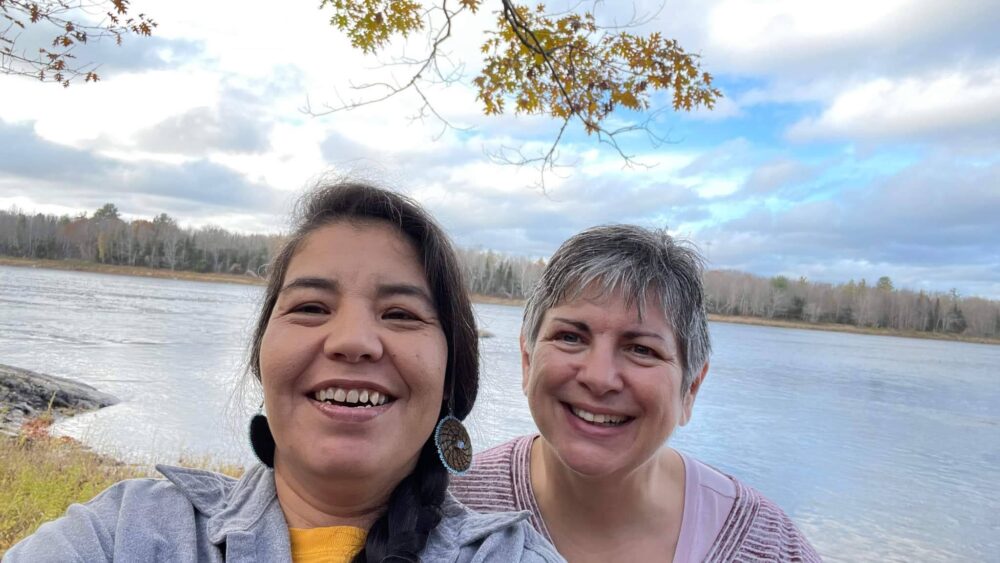 Maria Arpa
This week

Indigenous Wisdom

Plus…

Maria's Midweek Mindfulness 

and

The Wednesday Whisper

From the heart

This photo is very special. Pictured with me is a beautiful soul called Jeanne. Jeanne took me to a spring on sacred land where we collected water. Water is a life sustaining force. Here, they call water the first medicine. Water lives and breathes and has memory.

As we were talking about the water Jeanne called it nature's first computer. Somehow it just made sense. And then she explained that melting of the polar ice is nature's way of releasing knowledge and information that is needed to heal the wounds in the world we have created and somehow, that made sense too.

Of course, the treated and bottled water we drink in urban areas is not as potent as water direct from Mother Earth so the opportunity to drink from the spring with Jeanne on sacred ground is a treasured memory.

Apart from her wisdom, Jeanne is awesome because she has come back to full health from 2 strokes. And in her struggle to recover, she used her love of cooking to make soap as medicine. Her soaps are infused with love and renewal and made with prayer – Leweys Blessed Soaps.  This week's blog is recognition of Jeanne's gifts.

Maria's Mindfulness Moment

I realise there is a God because everyday I wonder how a daughter of immigrants from the slums of London has come to be in the presence of so many amazing people.

The Wednesday Whisper

Who is amazing in your life? How do you let them know?
Would you like to train as a DRM Facilitator? Would you like to join our team? Can you invest in your own future?
As more people are searching for the type of service we offer, we are putting together a team of professional practitioners who can be part of a trusted network. If this sounds like something you could see yourself doing, get in touch.
We want to create a small network of practitioners who are consciously aware of themselves and others and have the capacity to balance that with sound, professional business skills.