Welcome to the
Centre for Peaceful Solutions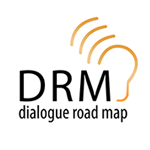 Home of the Dialogue Road Map
About Centre for Peaceful Solutions
The Centre for Peaceful Solutions is a social change charity with a vision of a society able to live in harmony with its values without violence and abuse. By working with people who experience conflict and violence in families, organisations and communities, we have developed The Dialogue Road Map – a framework for nonviolent communication which creates effective relationships, mutual respect, self responsibility and shared accountability.
Couples, Families and Parenting
Connecting with Children and Young People
Divorce and Separation
Gang Related Rivalries
Neighbourhood Disputes
Victim / Offender work
Mediation and Dispute Resolution
Mental health, Addictions and Substance misuse
Prisons
Schools
Workplaces
Mental Healthcare
Ex-offender rehabilitation
Suicide Prevention
Sign up for news & events
Our focus is on building restorative communities within prisons, schools and communities.