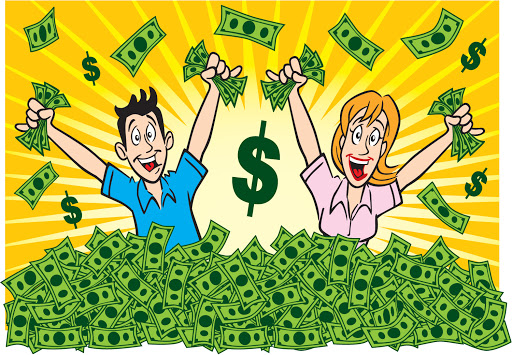 Maria Arpa
This week
Looking for fame and fortune…
Plus…
Maria's Midweek Mindfulness 
and
The Wednesday Whisper
…or winning the lottery
Andy Warhol talked about everyone getting their fifteen minutes of fame. Social media and reality TV makes this seem possible. Many people take to Social Media for external validation but searching for applause in the form of 'likes' or emoticons is not the same as having an audience appreciate your proficiency or skill. In fact it may perpetuate a sense of insecurity or isolation which can only be fed by trying to get more 'likes'.
For most people, fame or winning the lottery is just a daydream. Daydreaming itself isn't a bad thing, and it isn't something you should avoid, in fact it can engage the imagination. Rather, it's important to pay attention and note when it's doing you more harm than good.
People who are particularly stressed can use daydreaming as a tool for escapism and while escapism itself isn't inherently harmful, it can be a form of avoidance.
So, is it time to check on your daydreaming? Is it helping or is it distracting you from facing an issue and finding a sustainable solution?
Maria's Midweek Mindfulness
When I catch myself daydreaming, I check in to see what it's about. If I'm using my imagination and being creative, I actively make time to pursue these dreams for pleasure. If I find myself daydreaming about whether my lottery ticket will come up, I make a conscious choice to transform the daydreaming into a meditation.
The Wednesday Whisper
What are your daydreams about? Are you in touch with the effects?
Could you be one of our DRM Facilitators?
Our one year Dialogue Road Map Training 2021 is open for applications