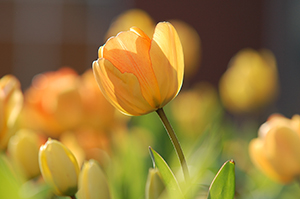 Maria Arpa
Maria's Midweek Mindfulness Moments
'And the day came when the risk to remain tight in a bud was more painful than the risk it took to blossom.' – Anais Nin
I love this quote. It's insightful and powerful. I'm inviting you to join me as I reflect upon its meaning.
Our experiences, our daily habits and our routines create a platform from where we make our decisions. Sometimes the same habits that offer us stability can unconsciously bind us to situations like work, relationships or a specific mindset.  
The comfort of the routine, despite the fact that it may no longer be useful to ones personal growth, can be difficult to break free of.  Often we are not even conscious of the situation until it becomes chronic.
As the quote says, when the risk of standing still becomes less appealing than moving forward. When being stuck offers no joy, the transformation can begin.
For me risk is where the magic happens…
With love, light and gratitude. Maria Arpa -x-
As ever, running a charity means asking for help and support.

One thing you can do to help , is to tell others about our work so that we can spread the word. It would also help us greatly if you would post, repost, tweet and support us to get more subscribers.

If you have time to spare, or if you have an idea to share, or want to get involved please get in touch. We'd love to hear from you.